20th Anniversary Gala

Please make plans to join us for our 20th Anniversary Gala as we celebrate providing access to justice for all in the Lowcountry.
DATE: Saturday, February 22, 2020
TIME: 6 P.M. Until 10 P.M.
PLACE: Omni Hilton Head Ocean Resort
---
Dinner, Dancing & The Launch Of Our Champions For Justice Campaign
---
With the Honorable James E. Smith Former South Carolina Representative and House Leader & 2018 Democratic Nominee For Governor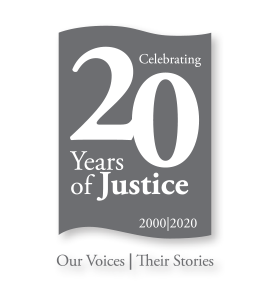 If you would like to reserve a room at the resort for the night of the event, reservations can be made by calling Omni central reservation 1-800-843-6664 and referencing group code 021820LOWCOUNTR to take advantage of our special room rate or book your room online by clicking here.
Become an Event Sponsor
ADVOCATE FOR ACCESS | $5,000
Lowcountry Legal Volunteers' primary focus is ensuring that regardless of our individual income levels and perceived social standing, the right to secure proper legal counsel is a right that we all share equally. Our Advocates for Access have recognized this as the primary reason they are supporting our 20th Anniversary at such a generous level.
EACH OF OUR ADVOCATES WILL RECEIVE:
• Reserved Table for ten
• Donor logo on all LCLV event invitations
• Featured online recognition on LLV website for one year
• In-venue recognition
• Full-page recognition ad in the event program
HEROES FOR HOPE | $2,500
Like their Advocates for Access Colleagues, our Heroes for Hope understand that their contribution will strengthen further Lowcountry Legal Volunteer's position as the region's preeminent provider of free legal counsel and services for those among us who need our help most.
EACH OF OUR HEROES WILL RECEIVE:
• Five free Dinner tickets
• Donor logo on all LCLV event invitations
• In-venue recognition
• Half-page recognition ad in the event program
PATRONS FOR PROMISE | $1,000
Our Patrons for Promise have embraced the notion that we are only as good as our last good deed. These contributors have demonstrated a genuine commitment to the promises we forge at Lowcountry Legal Volunteers.
EACH OF OUR PATRONS WILL RECEIVE:
• Two free tickets to the dinner
• In-venue recognition
• Quarter-page recognition ad in the event program