COVID-19 Related Housing Issues Clinic
Free clinics now available for qualifying Hilton Head Island residents only
To assist those Hilton Head Island residents who qualify for its services, Lowcountry Legal Volunteers (LCLV) will be hosting a series of free online and limited in-person clinics to help residents address and combat the wide variety of housing issues that have been caused by the current pandemic and the payment of rent and mortgages.
With a specific focus on unfair housing practices, family issues and the added pressures being created by the pandemic we will be providing critical information and education regarding everyone's legal rights under the law.
To register for one of our in-person or online clinics please complete the appropriate form below. To learn more about LCLV and our upcoming clinics, please call 843-815-1570 or email Icela Chapa Bowers at icela@lclv.org in Spanish or English.
Click here to see answers to the frequently asked questions we receive.
In-Person Clinics Schedule:
All clinics will be held at the Hilton Head Island Rec Center located at 20 Wilborn Road in the Community Room and limited to 10 attendees per evening.

February 18, 2021 at 6:00 PM

February 25, 2021 at 6:00 PM

March 18, 2021 at 6:00 PM

March 25, 2021 at 6:00 PM
Online Zoom Clinics Schedule:
February 16, 2021 at 12:00 PM

March 2, 2021 at 12:00 PM

March 17, 2021 at 12:00 PM
This program and its clinics are being made possible by a grant from the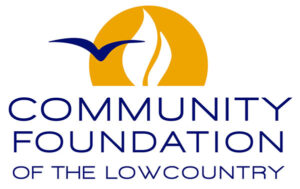 Community Foundation of the Lowcountry